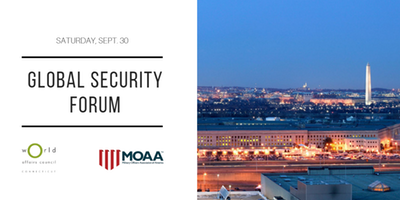 With a new administration and a shifting global order, what are top security challenges facing the United States?
Join the World Affairs Council of CT and the Charter Oak Chapter of the Military Officers Association for an all-day seminar featuring experts from top military and civilian institutions.
Featuring Keynote Speaker:
General George W. Casey, Jr. (U.S. Army, Retired)
36th Chief of Staff of the United States Army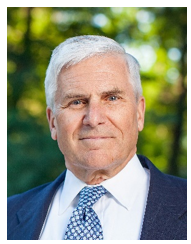 General George Casey enjoyed a 41-year career in the US Army following his graduation from Georgetown University's School of Foreign Service in 1970. He is an accomplished soldier and an authority on strategic leadership.
As the Army Chief of Staff from 2007-2011, he led one of our largest and most complex organizations during one of the most extraordinary periods in our history.  He is widely credited with restoring balance to a war-weary Army and leading the transformation to keep it relevant in the 21st Century.  Prior to this, from July 2004 to February 2007, he commanded the Multi-National Force – Iraq, a coalition of more than 30 countries where he guided the mission through its toughest days.
Topics include:
The Escalating Threat of Cyber Warfare
Europe and NATO
The Middle East and AFRICOM
Spheres of Influence and the South China Sea
The New Arms Race
Lunch will be served. Free parking on site.
Schedule:
Registration | 9am
Program | 9:30am – 3:30pm
Sponsored By: