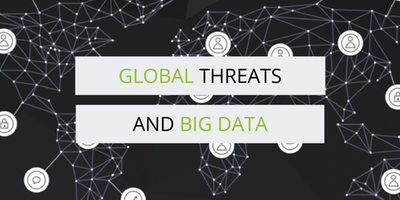 Global Threats and Big Data
Defeating global threats to your security, supply chain, and market share
Featuring:
Lew Nescott, Jr., member of the intelligence unit at the U.S. Embassy in Baghdad and strategic advisor with TradeFlow21, a Connecticut based trade intelligence solutions firm
John Lucker, principal in Deloitte & Touche LLP, Global Advanced Analytics Market leader, and a leader for Deloitte Analytics
Join us for an intimate breakfast event featuring analysis from two CT experts on international risk sensing and advanced analytics in discussion on protecting data in our rapidly-evolving global technology landscape. 

Understanding the often enigmatic topic of risk is crucial in today's global business climate, as the volume and value of information continues to explode. Join us for insight into successfully navigating this field and analysis to optimize and defend your data.
Learn the secrets of gathering risk-sensitive information, how to thwart threats and identify opportunities, why you should demand disruptive thinking, and ultimately recognize that you don't have to be "big" to possess game-changing "big" data.
8:30am | Doors open for Networking 
9am | Progam kicks off, to be followed by audience Q&A
In partnership with