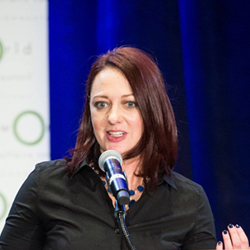 Megan Clark Torrey
Megan Clark Torrey became the Executive Director of the World Affairs Council of CT in March 2014, after having served as Program Director since 2003. She oversees the development and delivery of world class programming that educates the community on global affairs. Recently, Megan implemented a nation-wide World Affairs Council series focused on global women's health, helped pilot a leadership mission to Brazil and produced a mini-documentary on Henry Kissinger that featured several former Secretaries of State. Megan has facilitated the visits of several world leaders to the Council in Hartford. During her time at CTWAC, the Council has expanded the scope and reach of its programming by implementing new technology and communications initiatives. Ms. Torrey has two degrees in international relations and diplomacy. Her research interests include inclusive security and the role of women in post-conflict situations and citizen participation in foreign policy. Before joining the World Affairs Council in 2003, she worked with UNESCO's International Year for the Culture of Peace at the headquarters in Paris and at the United Nations International Training Research Institute for the Advancement of Women. A member of several professional organizations, Megan has traveled extensively all over the world.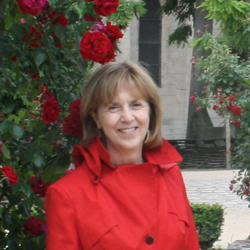 Eve Pech
Eve Pech is responsible for educational outreach to Connecticut school districts. Previously, she served as Program Director for Moderate Voices for Progress, a month-long conflict transformation and dialogue program in the United States for young adult Jews, Muslims, and Christians who currently reside in the Israel/Palestine area. For three decades she taught social studies at Granby Memorial High School, where she was nominated for "Teacher of the Year"; served on U.S. Congresswoman Nancy Johnson's "Excellence in Education" Committee; and was a member of the steering committee for the New England Association of Schools and Colleges re-accreditation process. During her tenure, she involved her students in a seven-year foreign exchange with Kiev, Ukraine, and served as faculty advisor for several other international initiatives, such as the UCONN online international forum and the Capitol Forum on America's Future.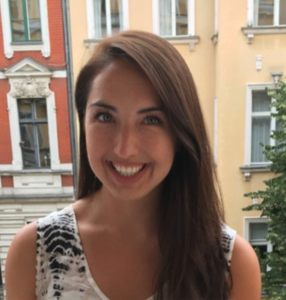 Amanda Jolly
Amanda joined the World Affairs Council of CT in October, 2015 as Program and Membership Manager. Amanda's interest in global affairs and development economics was first sparked by her participation in the CTWAC's Model UN program her sophomore year of high school. She then joined the CTWAC community as a Programs intern, and returned again while in college to be an Educational Programs intern. Amanda has since earned her BA in International Service with a focus on U.S. Foreign Policy, graduating magna cum laude with Honors from American University in Washington, DC. Amanda has worked with several non-profits around the globe, from Ghana to the Philippines, and in the U.S., from San Francisco to D.C. She has boundless enthusiasm for sustainable development, environmental initiatives, and earnest debating.
Interns, Fellows and Volunteers

Dhara Patel
Marketing, Communications and Media Assistant
Dhara is a marketing, communications, and media assistant at the World Affairs Council. As a senior marketing student at the University of Connecticut, Dhara is passionate about using her knowledge and skills to support causes that are important to her. One of the causes she is most passionate about is providing an education to children around the world. For that reason, she is on the board for UConn's chapter of the non-profit organization Asha for Education. In her free time, she enjoys listening to music, drawing, painting, and spending time with friends and family. For the future, Dhara hopes to get the opportunity to travel often to her birth country India and get the opportunity to explore new places around the world. Her top places she wishes to visit are New Zealand, Japan, Greece, and Argentina.

Joseph Schifferdecker
World Affairs Council of CT Volunteer
Joseph, graduating this year with a double baccalaureate in Political Science and German Language and Literature, currently interns at both the World Affairs Council and the Baden-Wuerttemberg German Exchange in the CT Office of Higher Education. He also volunteers his time as a liaison for high school exchange students in the AFS-USA Program. In the past, he worked at the United Macedonian Diaspora in Washington, DC as an International Policy and Diplomacy Fellow and has studied abroad for a year in Germany at Eberhard-Karls University, Tuebingen. Joseph speaks German with advanced proficiency, and has taken the time to begin learning Mandarin as well as Spanish. As and Educational Assistant, he primarily helps arrange the World Affairs Council's Model United Nations Conference 2014, that will take place on December 5th and 6th. This entails organizing and scheduling mission briefings with UN consulates and compiling and designing event programs. Joseph has applied for the Fulbright Scholarship and hopes to spend the following academic year as an English Teaching Assistant in Germany. His favorite place to which he has traveled is Prague, for its beautiful architecture and rich history.
Chair
Peter G. Kelly, Esq.
Updike, Kelly & Spellacy, P.C.
President
Se-Min Sohn
Precinmac
Vice President
Donna Collins
Hartford Business Journal
Vice President
Jason Giulietti
CERC
Vice President
Chuck Reagan
Treasurer
John Schuyler
District Export Council
Secretary
F. Scott Wilson
Pratt & Whitney