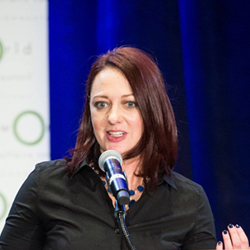 Megan Clark Torrey
Megan Clark Torrey became the Executive Director of the World Affairs Council of CT in March 2014, after having served as Program Director since 2003. She oversees the development and delivery of world class programming that educates the community on global affairs. Recently, Megan implemented a nation-wide World Affairs Council series focused on global women's health, helped pilot a leadership mission to Brazil and produced a mini-documentary on Henry Kissinger that featured several former Secretaries of State. Megan has facilitated the visits of several world leaders to the Council in Hartford. During her time at CTWAC, the Council has expanded the scope and reach of its programming by implementing new technology and communications initiatives. Ms. Torrey has two degrees in international relations and diplomacy. Her research interests include inclusive security and the role of women in post-conflict situations and citizen participation in foreign policy. Before joining the World Affairs Council in 2003, she worked with UNESCO's International Year for the Culture of Peace at the headquarters in Paris and at the United Nations International Training Research Institute for the Advancement of Women. A member of several professional organizations, Megan has traveled extensively all over the world.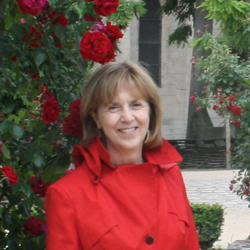 Eve Pech
Eve Pech is responsible for educational outreach to Connecticut school districts. Previously, she served as Program Director for Moderate Voices for Progress, a month-long conflict transformation and dialogue program in the United States for young adult Jews, Muslims, and Christians who currently reside in the Israel/Palestine area. For three decades she taught social studies at Granby Memorial High School, where she was nominated for "Teacher of the Year"; served on U.S. Congresswoman Nancy Johnson's "Excellence in Education" Committee; and was a member of the steering committee for the New England Association of Schools and Colleges re-accreditation process. During her tenure, she involved her students in a seven-year foreign exchange with Kiev, Ukraine, and served as faculty advisor for several other international initiatives, such as the UCONN online international forum and the Capitol Forum on America's Future.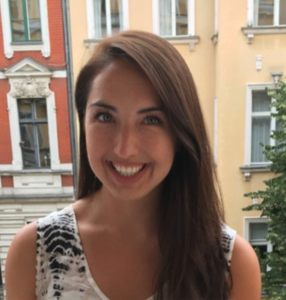 Amanda Jolly
Amanda joined the World Affairs Council of CT in October, 2015 as Program and Membership Manager. Amanda's interest in global affairs and development economics was first sparked by her participation in the CTWAC's Model UN program her sophomore year of high school. She then joined the CTWAC community as a Programs intern, and returned again while in college to be an Educational Programs intern. Amanda has since earned her BA in International Service with a focus on U.S. Foreign Policy, graduating magna cum laude with Honors from American University in Washington, DC. Amanda has worked with several non-profits around the globe, from Ghana to the Philippines, and in the U.S., from San Francisco to D.C. She has boundless enthusiasm for sustainable development, environmental initiatives, and earnest debating.
Interns, Fellows and Volunteers

Nicole Struth
Education Assistant
Growing up in Bethel, CT, Nicole completed her undergraduate degree in Political Science with a focus on Conflict Resolution from Western Connecticut State University in 2012. Currently, Nicole is finishing up a dual graduate degree program with a M.A. in International Relations from the Maxwell School in Syracuse and a Masters of Development Studies from the Erasmus University in Rotterdam. Throughout her studies and career, Nicole has served a one year term in AmeriCorps assisting students to achieve their goals of attending college, lived abroad for a cumulative 17 months in Germany and The Netherlands, and interned with the Near East Foundation in Syracuse, New York, to assist in program development.

Lilia Shea
Program Assistant
Lilia Shea is currently interning at the World Affairs Council as Program Assistant. Lilia was born and raised in Ellington, Connecticut and is halfway through her degree at the University of St Andrews (Scotland, U.K.) where she studies International Relations and Modern History. Lilia is particularly interested in international law and its evolution over time as well as post-Soviet states and recent foreign policy developments in and around Russia.

Olivia Gilmore
Marketing, Communications and Media Assistant
A Connecticut native, Olivia is a rising senior at Florida State University where she studies international affairs. She has spent over 15 months studying abroad in both London, England and Florence, Italy. As a result she has traveled to over 15 countries and countless cities. Having had multiple French exchange students, Olivia speaks French proficiently and is currently working on learning Italian, and she hopes to learn many more languages in the future. She has just returned from a semester spent interning full time in London at Parliament for a Member of the Shadow Cabinet. Her interests include politics, philosophy, comedy, and linguistics.
Chair
Peter G. Kelly, Esq.
Updike, Kelly & Spellacy, P.C.
President
Se-Min Sohn
Precinmac
Vice President
Donna Collins
Hartford Business Journal
Vice President
Jason Giulietti
CERC
Vice President
Chuck Reagan
Treasurer
John Schuyler
District Export Council
Secretary
F. Scott Wilson